Well, so another school year has come to a close and I am not any closer to a teaching job - err, an actual classroom of my own. I just finished up long-term subbing in third-grade (god bless all those teachers who actually get it and say "Substituting has got to be one of the most thankless jobs out there!"). I used to think teaching was, but nope, I've taught in the classroom before and I have to agree, substituting takes the cake. But that's okay, I do it for the kids. Even the last week of school we made s'mores for fun, and to keep it educational we did it in a "solar powered oven" <-- more on that later.
So without my own classroom, I am also without my own home. So I sit here in my old bedroom at my parents house looking through all my pictures of my former home. So many great projects and decor I used to have surrounding me, and all done by ME, reusing a lot of what I already had, or repurposing items. I thought I'd give a little tour. When it comes to decorating, I am big believer in mixing mostly inexpensive items with a few big purchases...
Welcome home! This was the view I saw every day when I walked in. I loved everything about it - the wall color, the simplicity, yet the perfect arrangement of knick-knacks.
I think the wall color makes all the difference in the world. While I am a person who loves color, I kind of like keeping walls neutral because then you can always leave yourself open to so many more possibilities - you can mix up whatever it is you have in the room. I used to move stuff around all the time, or simply change out the color of a blanket. And then I could always have a few eye-popping things that remained. Do you see the pillow on the sofa that is a face? That was an old t-shirt I had that didn't fit anymore, but I LOVED the shirt and didn't want to get rid of it. So, I had that made into a pillow for me by a friend of mine who sews (this was before I owned a machine, though I don't know if I'm at pillow caliber yet!). See the painting above the sofa? My my mom did that. She's amazing. She did something similar in their house with squares so I requested one with circles and for my birthday one year, I finally received a piece of her artwork.
Funky but fun, and always tasteful. I try to add touches wherever I can. I love those wooden scissors. They are from Target! Of course, when I have the space they will go in my long dreamed of craft room.
The bird and trees paintings are by my friend (I make friends from constantly festival hopping) Kelley Bentley Ash of
Sweet Gravy Studio
.
My kitchen shows signs of more festival hopping at its best, literally and figuratively. Can you tell I have a thing for birds? Oh and does anyone else know about Charles Chips? See that Yellow tin can in the first picture? My brother and I had been talking about stuff we loved when we were little that you just don't see these days. We used to have a Charles Chips delivery man. Well, my brother was at a Cracker Barrell (not healthy but so fun for the memories) and look what he found for me!
Yes, so you're thinking who takes pictures of a hallway? ME. I do, I do. Because how cute is my window mirror?! I made it one summer during college to take back with me! I really should have posted it on the
The CSI's Paint Challenge
, but of course I didn't have enough pictures and it was the last week of school for me here. But this window mirror is one of the very first projects I ever did. I free handed every single design on there. My mom helped me with the writing (well, because hers is just better, even though I get compliments on mine all the time, so you can imagine how good hers is)-click on the pick, it's lots of fun quotes! Um and those knobs on it, I found them in the kids bedroom section at Target and they matched the colors I had already had in mind. Perfect! Like all my Orla Kiely bags? I love her stuff. I will confess that one bag was a gift -- for helping my friend paint her kitchen cabinets (I've become some of my friend's decorators!). I'm going to link up my window right here: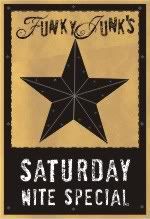 Last but not least, the bedroom. I wanted this to have a beachy feel to it, mainly because I LOVE the beach, but also because this was an apartment so there wasn't much outdoor life. In the first picture you can't see the lamp on the corner of the dresser too well, but it's a teal color. Awesome sale find at Pier 1. The dressers are from IKEA during my NYC days. There are all kinds of beach finds on my dresser, mixed with silver and mother of pearl frames (from Target!). Down at the end of the dresser if a floor lamp made from a mannequin. Again this idea was mine. I got the mannequin at an antique store, the base off of E-bay, and my brother wired it for me. This also was done in college. I often switched out her hat (the lampshade) and her clothing (the color pashmina draped on her). I have tons of pashminas and wear them all the time in the fall and winter, so it would often wind up being that whichever one I wore that day and came home and took off would be what she wound up wearing later ;) In the other pic, the tall floor to ceiling mirror that looks like an expensive one is also an awesome IKEA find. All the bedding is part of the adorable Dwell line at Target.
This is what hung above my bed...an empty frame. I was skeptical about this at first, back during my sophomore year of college when I found it at an Ann Arbor antique market. But after two years of it hanging above my bed in college, I decided to keep it. I kept getting too many compliments -- probably because I didn't keep it empty. I wasn't sure what to put in it that wouldn't cost a fortune. In college when I was broke as a joke, I just used those little clip frames and put different size pictures of people and places. Then when I lived in NYC, sometimes I switched the pics for black and whites, or even just cards that had great quotes on them. Then when I lived here I switched it up at first with these gold and silver brushed frames from Target, and then eventually I added my framed pieces of my friend,
Jenni's
, another amazing artist that I am friends with thanks to all my festival hopping!
Hope you enjoyed this tour and maybe even got some ideas. :)